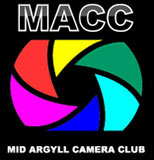 Mid Argyll Camera Club
Mid Argyll Camera Club
Your browser doesn't use stylesheets, or has turned off the use of our stylesheet. Although you won't get the page design we intend, you should still see all of the contents. Move the mouse over the items below for the menu links.
Members' photographs
Including some recent former members. Some members' images may be hidden during competition judging.
Click on a member's name to see a new window open with a selection of their photographs.
Make sure your web browser is not set to block pop-up windows.
Alison Litster
Baxter Nisbet
Campbell Litster
Caroline Woolf
Carol Small
Charlie Greenlees
Christine MacIntyre
David McGregor
Dawn Gilfellon
George Ivison
Gordon Doughty
Helen Kessell
Helen Philips
Ian Scott
James Kinloch
Jan Hrdlicka
Jean Evans
Jim Curnyn
Kathryn McGeachy
Katie Luxmore
Kim Gates
Laura Dalgarno-Platt
Margaret Thomas
Mary Gillies
Morag Hunter
Niamh Adams McGilp
Richard Hunt-Smith
Ron Bowe
Sarah Bowden-Smith
Verina Litster
Walter Ritchie
William Lawrence
Each image on this web site is copyright - see statement.
---
All photographs on this web site are copyright, & may not be copied without permission of their photographer (who may be contacted through this site).

We try to be legal, decent, honest & truthful, & to present fair opinions and accurate facts. We comply with the Data Protection Act in a way that is exempt from registration. Please email any corrections.

http://www.macc.ukphotographers.com/memphots.html last modified 05/11/2015 by Dutyhog.