Location of meeting place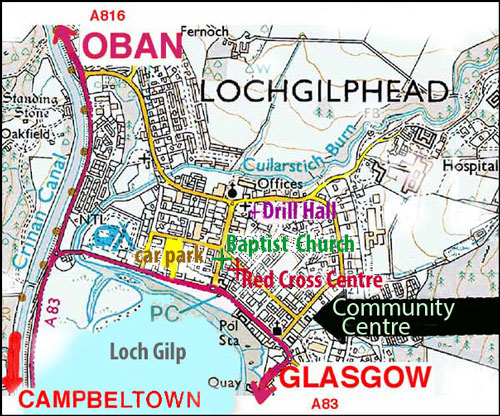 Location of the Community Education Centre, Manse Brae, Lochgilphead.
Parking is allowed in the streets (apart from yellow lines along part of Manse Brae) and in the Library car park next to the centre.
Also shown is the location of the Baptist Church (corner of Union Street and Argyll Street), Red Cross Centre (Union Street) and Drill Hall (Manse Brae).
Road map produced from the Ordnance Survey Get-a-map service. Image reproduced with kind permission of Ordnance Survey.