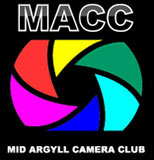 Mid Argyll Camera Club
Mid Argyll Camera Club
Your browser doesn't use stylesheets, or has turned off the use of our stylesheet. Although you won't get the page design we intend, you should still see all of the contents. Move the mouse over the items below for the menu links.
Images of Dalriada
These members' images are part of a growing collection for the Dalriada area.
The Dalriada area includes the Crinan Canal corridor, Knapdale Forest and Kilmartin Glen, extending north to about Ford, east to a bit beyond Lochgilphead, west to the coast, and south to include part of Loch Caolisport.
Some of these photographs were provided for the Half Life Community Response book, published November 2007.
Some images may not be visible during club competition judging.
| | | | |
| --- | --- | --- | --- |
| Barnluasgan Glade | Crinan Evening | Crinan Ferry | Crinan Reflection |
| Jura Sunset, over McCormaig Isles | River Add Estuary | River Add | Carn Ban and the old village, Carnasserie |
| On Kilmory Beach | Roots and Rock, Barnluasgan Dun | Lion's Mane in Sound of Jura | The Artist JoLoMo |
| Fragment, Arichonan Deserted Village | Cup Mark, Creag Mhos | McCormaig Chapel & Cross | Dun a Bhuilg, Kilmory Knap |
| Gypsy Caravan Crinan | Mooring - Keills | "November Mist - Crinan | The Ormaig Rosette |
| Spring morning, Ardrishaig | The Scissor Stones, Kilmartin | | Stonefield |
| Storm | Vic 32 | Wall in Dalriada | Welcome In, Kilmory Chapel |
| Weaver's House | Ardnaw Farm | Lock 6 Crinan Canal | Canal Masts |
| Cote de Gilp | Kilmory Beach | Digging Dun above Achnamara | Kilmory Burn meets the sea |
| Heron at Loch Sween | | | |
Each image on this web site is copyright - see statement.
---
All photographs on this web site are copyright, & may not be copied without permission of their photographer (who may be contacted through this site).
We try to be legal, decent, honest & truthful, & to present fair opinions and accurate facts. Please email any corrections.
We comply with the General Data Protection Regulations 2016-679: see our data protection policy
Search all MACC pages here for anything, eg your images and personal data:
www.macc.ukphotographers.com/dalriada-images.html last modified 15/05/2018 by Dutyhog.